---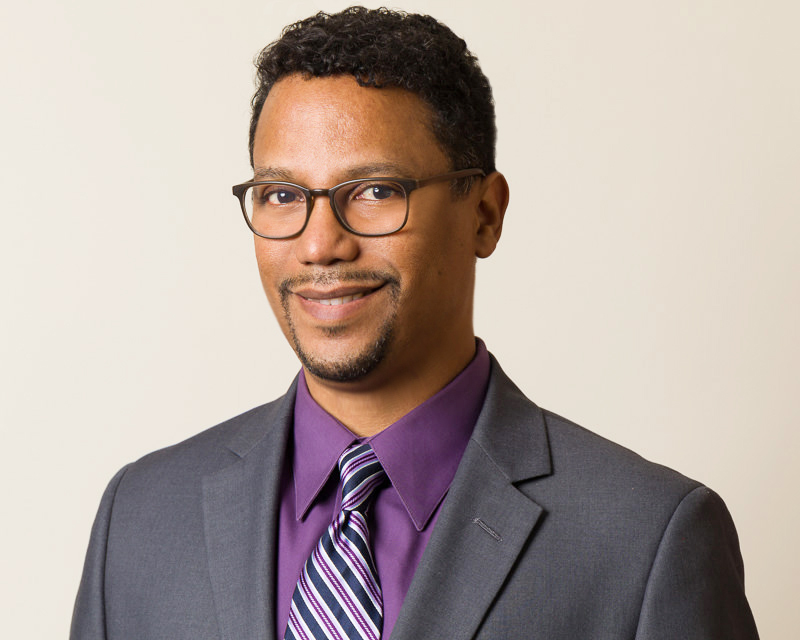 ---
RONALDO TELLO
President
---
Mr. Ronald Tello, known by the Latino Community as "Ronaldo," came to the U.S. from Lima, Peru, his hometown, in 2002 as a missionary. Through his service with the Franciscan Volunteer Ministry, he visited Latino prisoners at the Baylor's Women Correctional Institution and started a movie club there; he coordinated the English-as-a-second-language program at St. Paul's church which supported hundreds of Hispanic immigrants; he coached soccer at a predominantly Hispanic elementary school; he did pastoral visits to elderly patients at St. Francis Hospital, he visited migrant workers and organized empowering programs for them, he taught Sunday school and organized a large Hispanic youth group. At the Latin American Community Center, Mr. Tello coordinated the Workforce Development Program and provided career and job counseling to hundreds of Latinos; there, he also co-organized recruitment efforts and job fairs which facilitated the hiring of minorities.
Mr. Tello went back to school and graduated with a master's in Counseling. He's now a Ph.D. candidate in the same field. As a mental health therapist, he provided much needed bilingual and bicultural counseling to children, youth, adults, and families, through his work at Jewish Family Services, Delaware Guidance, and the state of Delaware. He was also the co-chair of the Delaware Hispanic Commission's Health and Social Services Subcommittee, where he lead the efforts to increase Hispanic Delawareans' access to culturally competent mental health services. He continues advocating for this though his participation at the Arsht-Cannon Fund's Latino Mental Health Workforce Program, as one of their scholarship recipients.
Mr. Tello is the director of the Delaware Hispano Magazine, a national award-winning free monthly publication which reaches 40,000 Latinos in the state of Delaware and provide them with much needed information regarding education, health, financial empowerment, community events and resources. Mr. Tello, a communications major, has launched several media initiatives aiming to empower the community, including an informational TV show called Hispano TV, the digital magazine at www.delhispano.com, a strong social media presence with about 10,000 local followers through www.facebook.com/delhispano, and a special publication for Latino fathers. He spearheaded the organization of the first bi-annual Delaware Hispanic Awards (www.premioshispanos.com ) which in 2016 gave recognition to more than a hundred local Hispanic businesses and personalities, including the governor Jack Markell, LACC's president and CEO Maria Matos, and Univision's news anchor Ilia Garcia.
Mr. Tello also became a life coach and motivational speaker in 2009. He facilities his own bilingual 2-day seminar "Breaking Through Your Barriers" which has impacted the lives of a great number of Latino individuals and their families. He also provides conferences to youth, couples, and adults, in themes regarding psychology, personal improvement, business coaching, diversity and spirituality. He has more than 5,000 followers on his life coach Facebook page www.facebook.com/ronaldotello , and maintains an active blog at www.ronaldotello.com 
Mr. Tello has received several awards and recognitions. He received the Neumann University's Community Service Award in 2010. He graduated from the SBA's Emerging Leaders program in Philadelphia and received the Hispanic Choice Award as Business Person of the Year in 2014. He was inducted into the Hispanic Wall at Delaware Technical Community College in 2016 and received a Hispanic Heritage Month award by NASCAR in 2017. He also received several recognitions from the Delaware Press Association and the National Federation of Press Women.
Being an immigrant who left his parents, siblings, relatives and friends in Peru to support the Latino community in Delaware, Mr. Tello says that one of his most special moments was the day he became an American citizen. He now lives in Newark, Delaware, with his beloved wife Maria and their three gorgeous daughters Eva (6), Lucia (3), and Sarah (2).